The first Option asks for your "Dial-up phone number" (What is my Local Dial-up Number?). *NOTE* - If the area code is needed for you to make a local call then make sure you enter it along with the local number. Then you will need to enter your "Username:" and "Password:" with the information you signed up with. After this, enter in a "Connection name:". We suggest you use "NETDOOR" without the quotations. If you have the checkbox to "Allow other people to use this connection" and you want other's that use your computer to be able to use this connection we suggest you place a check mark in the the box also.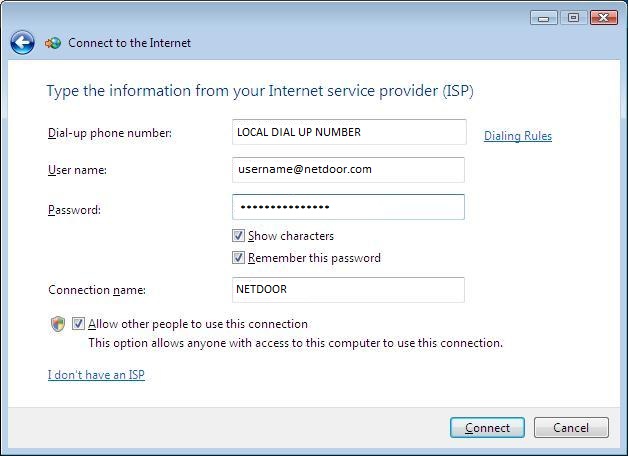 Once you've finished with all of this hit the "Connect" button to continue.


Need more help? Chat live with Technical Support!